The textile retail industry, whether physical or digital, has long been competing with other leisuretime activities such as eating out or Netflix. Time is a scarce commodity nowadays and anyone investing it wants to see a return on their investment.
Consumers want experiences, so for both retail and brands it is crucial to keep the fount of inspiration flowing, to give customers a reason to re-visit. So, no matter if online or offline, brands and stores need to create a customer journey to bind customers to the brand, attracting them so they come back for more.
The cornerstone of a successful and customer-focused approach is analysing the customer's data to ensure a unique and individualised experience.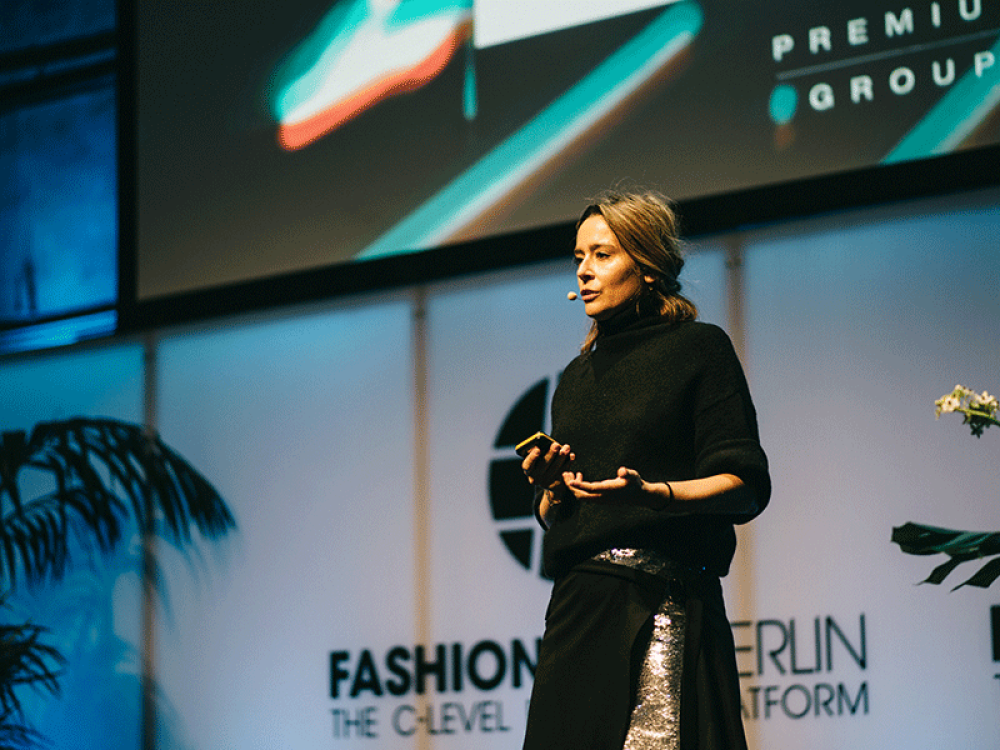 ANA ANDJELIC
CHIEF BRAND OFFICER
REBECCA MINKOFF
TALK
SURVIVING THE ATTACK OF THE ALGORITHM
STATEMENTS
– The key human factors: trust, belonging, passion, purpose.
– Only together we can solve big fuzzy problems. Bringing everybody in one room is always a good idea.
LEARNINGS
– Algorithms are not going to replace brands. Algorithms are the new brand for categories where brands don't matter.
– Products can be replicated. Communities create a sustainable competitive advantage for brands.
– Link yourself to a certain culture or subculture, not a sales channel. It is about identity, community and belonging.
– Curate, people do not want to belong to the club that everybody else belongs to.
VITA
Ana Andjelic is a brand strategist and sociology expert. She seamlessly moves between technology, business and creativity, and is equally passionate about observing the counterfeit luxury goods scene on Canal street as she is about working with MIT Media Lab students. Ana was selected by Forbes as one of the top 50 CMOs in 2018 who serve as models of a new, emerging and disruptive chief marketer. She is on the board of Lean Luxe, and her job is to build modern luxury brands. Ana works with lifestyle, fashion and beauty companies across development phases (from startups to established global companies) supporting them on strategy and growth, brand-building, customer acquisition and organizational change. You can learn more about her work at www.andjelicaaa.com.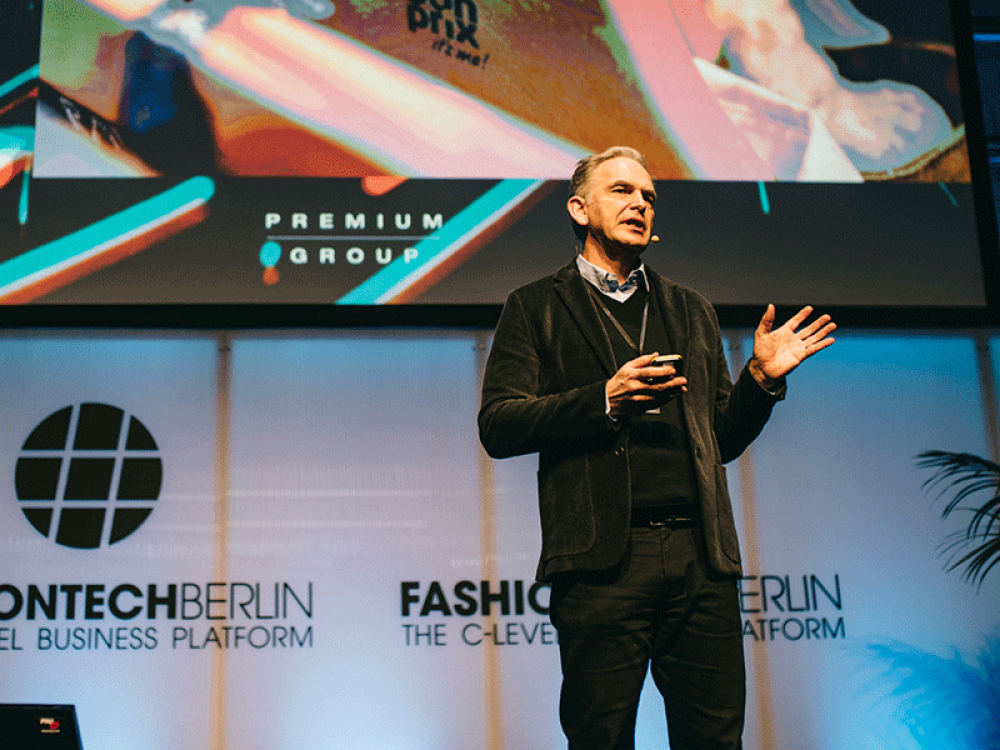 MARKUS FUCHSHOFEN
MANAGING DIRECTOR
BONPRIX
TALK
A NEW SHOPPING EXPERIENCE IN THE AGE OF ASSISTANCE
STATEMENTS
– Mobile is the way to connect online with offline.
–You have to bring these two worlds – Fashion and Tech – together.
LEARNINGS
– It's a new market, and it's time for an omnichannel strategy that goes much deeper than an offer-and-collect service. Omnichannel stands for an integrated service.
– Use online data to enhance the offline shopping experience.
– The consumer does no longer differentiate between the digital and the real world. The lines between online and offline are blurring.
VITA
Markus Fuchshofen was significantly involved in the shift of bonprix from a pure catalogue business to an online-driven company. Today, bonprix belongs to the Germany's ten highest grossing online shops* and is internationally present in 30 markets. In the 2017/18 financial year (28 February) bonprix notched up sales of 1.56 billion euros, so making it one of the best-performing businesses in the Otto Group.
Fuchshofen started his career at bonprix in 1994 as a controller and he held various positions in the company. In 1997 he established the bonprix Online Shop in Germany and accompanied the successful internationalization. Since July 2016 he is member of the Executive Board of bonprix. As Managing Director he is responsible for E-Commerce Management, Sales (Germany), Branding and Advertising.
His areas of current interest are connected retail concepts, digital transformation and new working models, digital trends from China and visual AI.
He studied business administration in Münster and Los Angeles.
LOUISE TROEN
VP INTERNATIONAL MARKETING & COMMUNICATION
BUMBLE
STATEMENTS
– Everyone needs to come in to work feeling inspired and listened to and empowered. The more empowered you feel, the better your results.
– Any company that is struggling to change its culture needs to look at the senior business leaders and decision makers and really review whether they are abiding by the culture they want to set.
LEARNINGS
– Instead of looking to successful business models, find a gap: What do other brands not do?
– Develop a value system and act accordingly. This builds trust within the company and with the consumer.
– It is critical for any brand to practise what they're preaching. Having a mission statement, a piece of cause and purpose is at the forefront of any successful business.
– Talk openly to your community. An open dialogue with your customer is crucial to building trust and empowering them.
VITA
Louise Troen is the Vice President of International Marketing and Communications at Bumble - overseeing brand marketing, communications and strategic growth development of the brand outside of the US. Louise spearheads International expansion into new markets, whilst overseeing teams in UK, Germany, France, Spain and Australia. Prior to launching Bumble in the UK in 2015, Louise worked in Los Angeles where she led brand development for a number of music artists before moving on to work in brand marketing for an agency representing tech giants Samsung and Google. Following this, she worked at Exposure Communications in London as an Associate Director where she spearheaded strategic comms for fashion brands, including Uniqlo and Converse.