Traditional development methods, where a product or service is polished and perfected under lock and key, are a thing of the past. Agile methods, where processes and solutions are continually improved along the whole value chain by means of an iterative process, are in demand.

At the heart of everything are the wishes and needs of the customers and users — and their feedback. Direct communicating with users is today easier than ever before. It can take place on a qualitative level e.g. through a conversation on social media or chats, but – above all – quantitatively through analysing data, whether from online or from the physical store. With the help of AI, customers get a tailored offer based on their individual preferences. As the trend towards customisation continues to grow, the customer becomes the co-creation partner ad infinitum and practically designing products themself.

Everything is about modern, digital marketing and innovative sales channels: apps, networking events, experience and connected retail are the buzzwords here.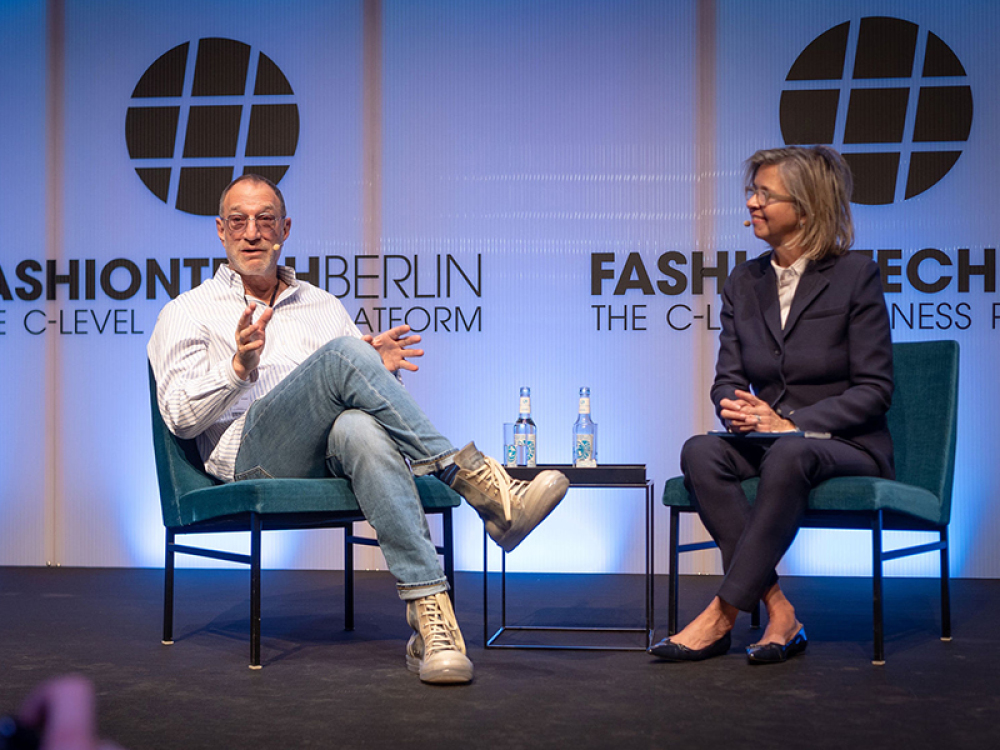 GARY WASSNER
CEO HILLDUN CORPORATION
IN CONVERSATION WITH INGA GRIESE ABOUT
Creating, building and sustaining a fashion brand in today's conumer facing oriented world
STATEMENTS
– I don't think the millennial takes the cover of Vogue seriously. They don't even look at it.
– The days of the huge brand are over.
– Technology is a major part of the industry today. It's not going away.
– The challenge is to find the balance between data and creativity.
LEARNINGS
– Traditional gatekeepers like editors and retailers can today be forgone, because customers can be reached directly.
– Millennials want an experience and meaning. Time is precious to them and their shopping experience needs to be interesting, not tedious with long queues to check out.
– The young consumer, the millennial and gen Z, is neither brand-driven nor brand-loyal. They ask, what does the brand do for me and the environment?
Why #FASHIONTECH BERLIN is so important for the industry?
It's essential for anyone in or related to the fashion industry to be aware of the significant changes happening today. Many are tech driven, and the biggest challenges for brands today are being solved by applications and data. Conferences such as Fashion Tech Berlin provide the platform and opportunity to learn about such changes and interact with those attempting to provide means of navigating them.
VITA
Gary Wassner is a Co-Founder of InterLuxe Holdings, LLC, a private equity platform, and serves as its Chairman. Mr. Wassner serves as the Chief Executive Officer at Hilldun Corporation. At Hilldun, Mr. Wassner has provided accounts receivable factoring and other forms of financing to fashion brands, along with back office support and mentoring. He is intimately involved in fashion, serving on various boards and committees, including the Council of Fashion Designers of America Advisory Board (CFDA) and Business Mentor for the CFDA CFI Fashion Incubator Program, FGI Advisory Board Member, HSFI Board Member as well as numerous fashion brands.Gary appeared on the Lifetime television series Project Runway Fashion Startup as one of the principal investors and cast members. Mr. Wassner has been providing business advice to designers and celebrities, financing, factoring and services to the fashion industry for over 40 years. He is also a passionate supporter of all causes related to the Fashion Industry in New York City. Mr. Wassner graduated Phi Beta Kappa from Harpur College, SUNY Binghamton, where he also received a Masters Degree in Philosophy.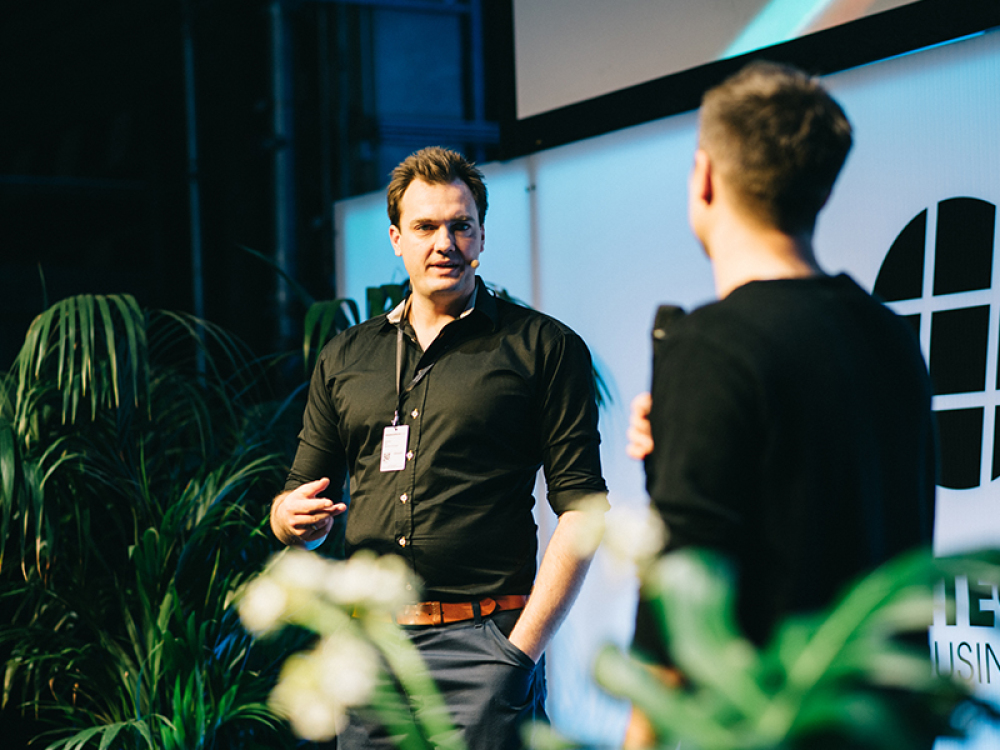 ALEXANDER GRAF
FOUNDER & CEO, SPRYKER SYSTEMS
TALK
Innovate or die!
STATEMENTS
– You have to be better with everything.
– There will be a kind of online fashion monopoly in the next 10 years.
– The problem with many of today's retailers: most are still focused on the desktop.
– Monopolies earn money, that's the main driving force in the market.
– The market is getting tougher. Brands that aren't investing in e-commerce experience will fail. It's all about the online experience.
– Companies that are able to adapt faster to new interfaces, devices etc. will win.
VITA
Alexander Graf is the CEO of Spryker Systems, which he founded with Nils Seebach and Project A Ventures in November 2014. He is responsible for the business development and strategy of the technology provider, which has offices in Berlin and Hamburg. Since 2011, Alexander Graf has managed the consulting firm eTribes and expanded it to form an expert network advising publishing houses such as Gruner + Jahr and manufacturers including Vitra as well as the Otto Group. From 2011, he was also managing director of Netimpact Framework GmbH. The agency holding which he founded with Nils Seebach and Tarek Müller was sold to the Otto Group in 2013 in the course of founding the start-up Collins. From 2007 to 2011, he was senior advisor for the Otto Group, where he was in charge for the conception, evaluation and M&A of digital business models and headed the setting up of a research unit for online marketing.
Alexander Graf is the publisher of the blog Kassenzone and the author of numerous specialist articles and books.
ALFREDO OROBIO
FOUNDER & CEO AWAYTOMARS
TALK
New shifts in fashion design. Open culture intellectual property
STATEMENTS
– Collaboration is the future of fashion and of any enterprise that wants to achieve success.
– There is a huge lack of interaction between fashion and technology. There needs to be more collaboration.
– We are only taking the first steps in linking fashion with technology, there is still lots to achieve.
LEARNINGS
– Co-creation is the ultimate way of personalisation.
– There is a huge lack of interaction between fashion and technology. There needs to be more collaboration.
– We are now only taking the first steps in linking fashion with technology, there is still lots to achieve.
About Fashiontech:
- At #FASHIONTECH BERLIN you have the opportunity to talk to everyone and network and be inspired.
- If people don't come to #FASHIONTECH BERLIN, they miss the opportunity to hear what is happening in the market and hear from people that are making the difference.
VITA
Alfredo Orobio is one of the leading names in co-creation applied for the creative industries and has studied and tested the benefits of co-creation in fashion in his own brand AWAYTOMARS, a collaborative network for creative talent with the objective to promote co-creation, advance creativity and strive for a more inclusive fashion industry. Since its launch in 2015, AWAYTOMARS has being noticed by the specialised names in the industry as one of the most innovative uses of technology for the fashion industry and now counts with more than Alfredo holds an International Relations degree and had specialisations in luxury and fashion brand management. During the last 12 years have worked in management, marketing, communications, innovation and digital intelligence working as a consultant for major companies and brands such as Bentley, Burberry, Coach, Tory Burch, Latam Airlines, Accor, Estée Lauder, GM, Lexus, Honda, Volkswagen, Whirlpool, Swarovski, Pandora, Embraer, Diageo, Pernod-Ricard, Nestlé, Johnson & Johnson, Coca Cola among many other.