Only at first glance the digital transformation appears to be exclusively about new technologies. Even if these play an important role, they are worthless if the corresponding culture is not already firmly in place within the business. In the digital era it's primarily a question of speed. Today, it is possible to become the market leader faster than ever before. By implication, that also means that companies can fall behind the competition much faster too. Only those who can innovate rapidly and continually achieve success. It's about going to market quickly and growing fast. Innovations come about when the company has no fear of failure. Those who learn from their mistakes do better the next time.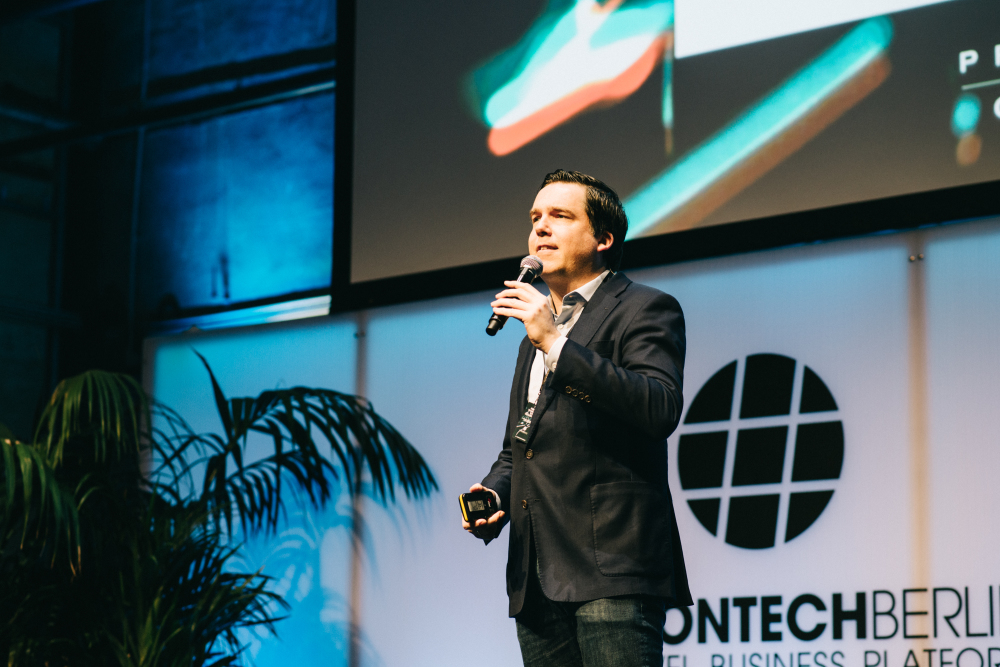 SEBASTIAN KLAUKE, CDO OTTO GROUP
TALK
Keep moving: how to make one of the world's largest online retailers fit for the future
STATEMENTS
– Think of a digital company you're afraid of. They are better because they execute better, focus better on the customer, adapt quicker than you and are more cost-effective.
– We want to build a culture that rewards performance and smart risk-taking.
– Start early with digital transformation, it's more difficult with one's back to the wall.
– If you haven't started your transformation now, you're probably a little late.
– Digital isn't magical, most of it is hard work.
– Disruption is real.
LEARNINGS
– Execution and operational excellence is key.
– Put your focus on the customer
– Create new value for the customer.
– Fashion businesses need a culture that rewards performance and smart risk taking.
– Culture is the differentiating factor that enables an organisation to perform.
VITA
Before joining the Otto Group as Chief Digital Officer in July 2017, Sebastian Klauke (born '79) was a Partner and Managing Director of BCG Digital Ventures GmbH, a subsidiary of the Boston Consulting Group, from July 2014. Prior to that, he worked as an independent consultant for technology and e-commerce start-ups. In 2013 Sebastian Klauke sold the internet platform Autoda.de, which he co-founded and successfully established in 2010 and was the first German online shop for used cars, to the competitor MeinAuto. Sebastian Klauke studied physics in Münster, London and Freiburg. After graduating, he joined the Boston Consulting Group for four years, where he worked as a consultant and project manager.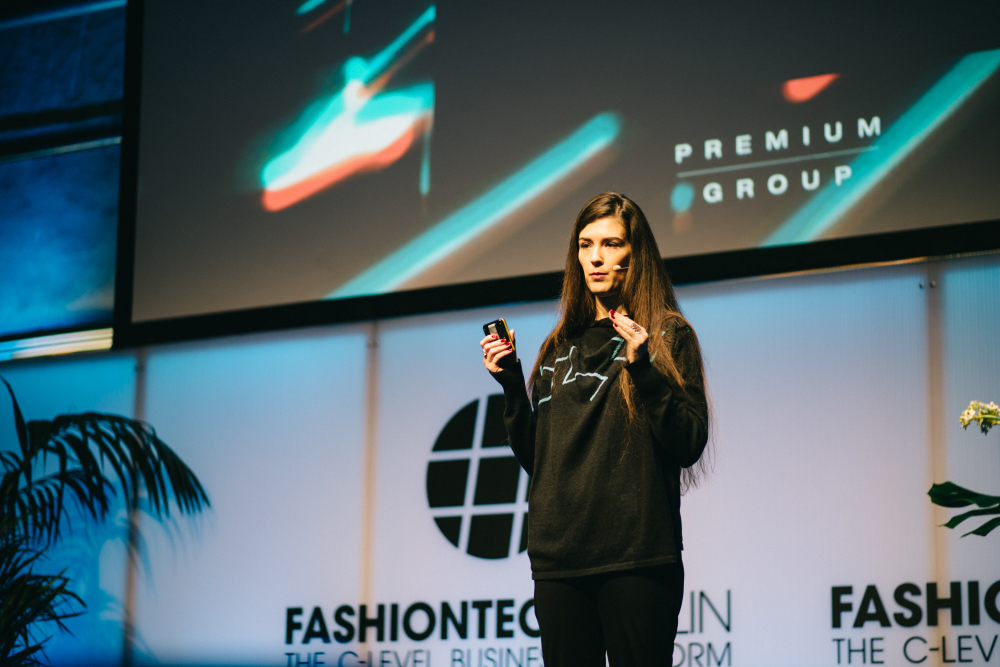 JUSTINE LECONTE, FASHION & JEWELRY DESIGNER, JUSTINE LECONTE

TALK
Building a fashion brand without playing the fashion game
LEARNINGS
– Speed is extremely important, no matter what industry you're in. In fashion people tend to wait until it's perfect. In tech you go to market, you test, you improve. Otherwise you'll never do it.
– Having the mindset of an entrepreneur is essential, because if you don't have the fame, the money or the connections, you need to find another way to do it.
– Don't wait, it is easier to keep up than to catch up.
– You don't need to play the traditional fashion game, you can reach the consumer directly.
– Budgets are secondary if you have an entrepreneurial mindset to find smart solutions.
– Talk to your customers, they are the only people you need to convince, not editors or retailers.
ABOUT #FASHIONTECH:
"FASHIONTECH BERLIN provides excellent food for thought and impulses - for anyone who wants to either start or re-think their businesses. Block the date in your calendar."
VITA
Justine Leconte is a French designer based in Berlin. She initially studied business: she holds 2 master degrees in marketing & strategy and worked several years for major advertisers in cosmetics and in tech. Seeing the urgent need for change in the fashion industry made her switch gears: she went back to school & graduated in womenswear design from Parsons The New School for Design, in New York. Back in Europe, she started a fashion label and a YouTube channel which have already established her as an opinion leader and an innovator challenging the rules of the industry.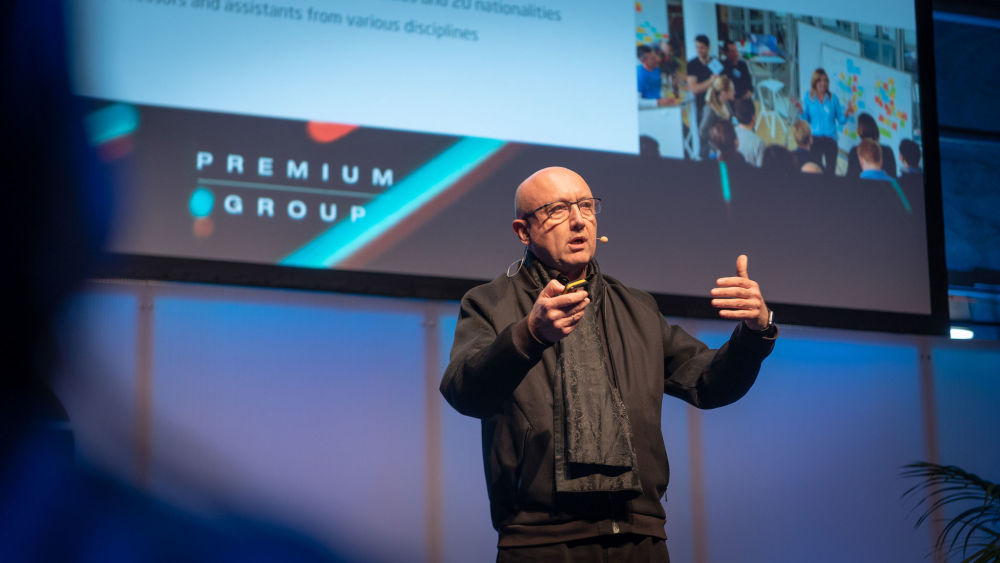 PROF. ULRICH WEINBER, DIRECTOR HPI SCHOOL OF DESIGN THINKING
TALK
WeQ the new IQ
LEARNINGS
– A network way of thinking is much more efficient than a single way of thinking.
– The #FASHIONTECH BERLIN is a place where people can connect their brains. They can share, they can exchange, they can learn from each other.
– The workplace of the future needs open spaces to foster free and creative thinking.
– Flexibility is key! It's all about culture! In order to change culture you have to address very human things
– Get rid of competitiveness, install interdisciplinary teams and focus on collaboration.
– Digital transformation does not happen over night, it is a year long process.
VITA
Prof. Ulrich Weinberg has been head of the School of Design Thinking at the Hasso Plattner Institute in Potsdam since 2007. He specialized in 3D computer animation as early as the mid-1980s and worked on artistic, technical and scientific projects for companies such as ARD, BMW, Mercedes, Siemens, Schering, Telekom, ZDF. He founded several companies focusing on 3D animation, simulation, cross-media projects and computer games. In 1994 he was appointed professor at the Film University in Babelsberg and as vice president led the university into digitization for four years. He has been a visiting professor at the Communication University of China CUC in Beijing since 2004 and has been honorary director of the Design Thinking Innovation Center there since 2014. Since 2014 Weinberg has been an honorary board member of the German Society for Quality DGQ e.V. as well as the WeQ Foundation and serves on the advisory board of TEDx Berlin. In 2017, the German business magazine Handelsblatt ranked him among the top 100 innovators in Germany. Weinberg co-founded the Global Design Thinking Alliance GDTA in 2017 and is also its honorary chairman. He is an internationally sought-after congress speaker and accompanies large and medium-sized companies and organisations in questions of digital cultural change. He is co-author of several books and author of "Network Thinking - Beyond Brockhaus Thinking".